Gain the most from your precious soldering iron by following this comprehensive Soldering Iron Maintenance Blueprint.
You'll:
prolong the life of your iron
save money on replacement tips
improve safety
But there's a MUCH bigger hidden benefit waiting for you… 
…keeping your iron in peak condition actually makes soldering easier and improves results. 
Like having a well-maintained oven produces delicious baking - over and over.
No more patchy spots of gunk on the tip or mottled dirt on the solder. 
No more lumpy seams as the dirty iron tip cools in fits and starts.
Your lines will flow more smoothly and your solder will be shinier.
Follow this Maintenance Blueprint and you'll find your soldering improves along with your iron's performance.

Inside The Maintenance Blueprint You'll Get
Lifetime access to 2 Videos showing:
A Day-to-Day care regime for an optimised iron
How to Deep Clean your iron - inside AND out
A downloadable Iron Maintenance Crib Sheet to take to your studio
A downloadable Understanding Iron Temperatures eBook outlining crucial principles for better soldering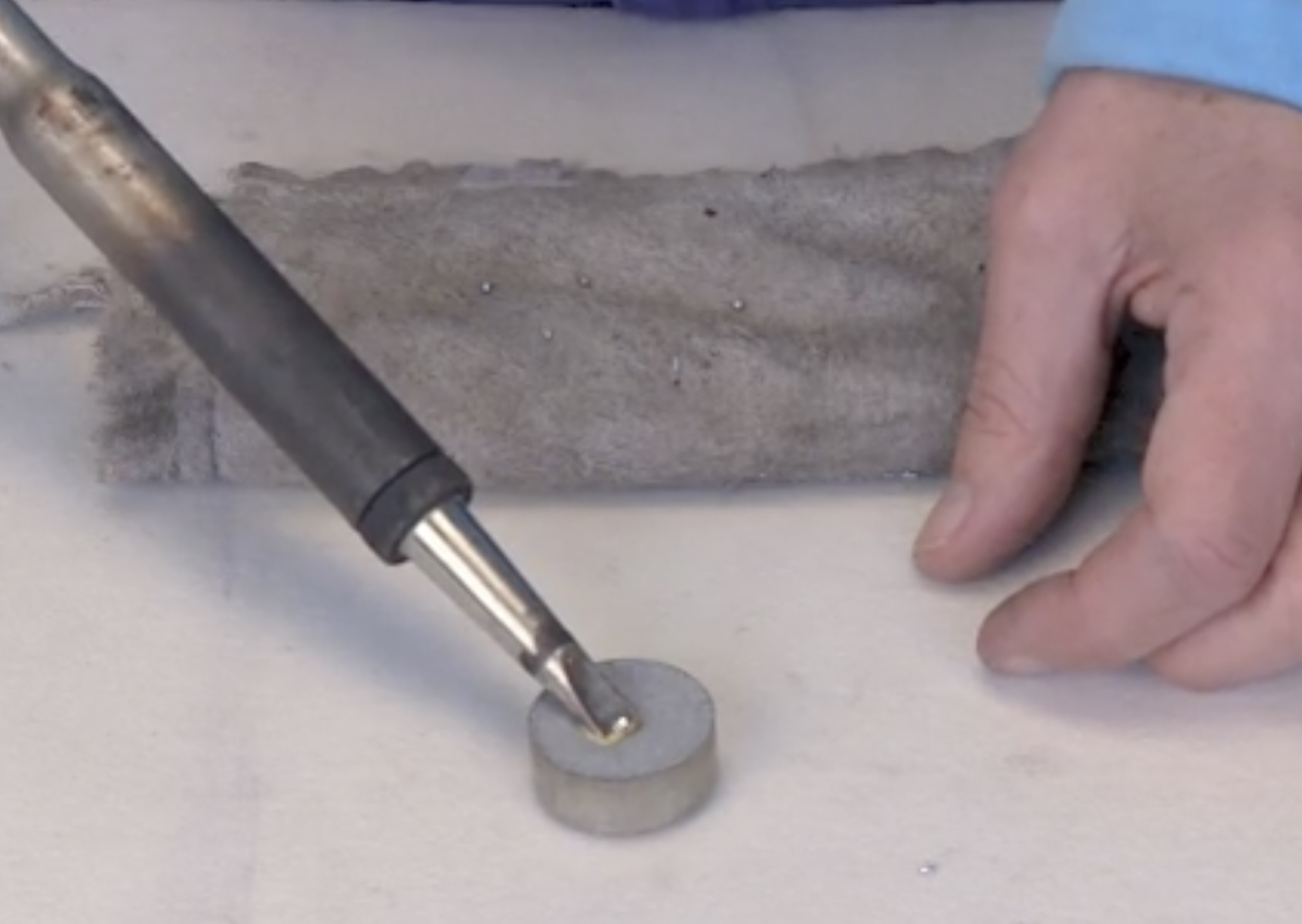 What Students REALLY Think of the Maintenance Blueprint..
"

I have been doing stained glass for over 20 years and didn't think I would learn anything new. Wow. My iron is in tip top shape now.

"
Marvin Elke, student
"It just kills me that all the lessons I have taken over the years not one instructor has ever mentioned most of what is in Milly's mini class... it's great and informative"
Marie Indovina Brick, student
"

I LOVE how you teach, so clear and precise. I am old-school, have worked with glass for 45+ years, and I learned something. It's never too old to teach old dogs new tricks!

" 
Dee Brown, student

The Mini-Course Curriculum

Available in days

days after you enroll

Soldering Iron Maintenance Blueprint
Secure Payment (PayPal or Credit Card) and my 100% Money Back Guarantee
I know how much you care about your precious soldering iron.
I want to help you care for it so that you can solder easily and professionally into the future.
If for any reason the Blueprint doesn't work for you I'm happy to give you 100% refund within 30 days of purchase.